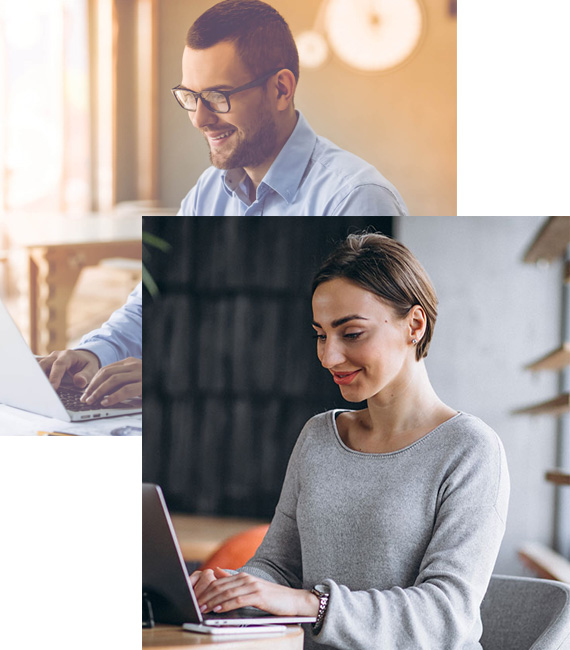 About CrossFraud®
CrossFraud, an enterprise risk management platform for fraud risk, anti-money laundering and compliance enhanced with AIML capabilities.
CrossFraud® is an enterprise risk management platform for managing fraud risk, anti-money laundering and compliance, enhanced with AIML capabilities. CrossFraud® is a self-adaptive system powered by AI that helps organizations in effective identification & management of financial frauds, money laundering transactions and credit risk flags.
Banks and Financial Institutions can deploy a combination of simple to complex rules, create risk profiling, establish linkages, use external indicators to develop a highly efficient financial risk management framework.
CrossFraud® offers built-in workflow, alerts & case management capabilities. It uses Artificial Intelligence (AI), Machine Learning (ML) to discover invisible correlations and Analytics to analyze, financial & non-financial connections, which help in timely detection of fraud and suspicious transactions.
CrossFraud® – Enterprise-wide Financial Risk Management Suite
1. Enterprise Fraud Risk Management System
2. Anti-Money Laundering
3. Customer Risk Rating Framework
4. Name Screening
5. Early Warning Signal System
Our Mission
is to provide World-class, Innovative and Competitive solutions without any compromise on the Values we represent.
Our Vision
is to be a leading solution provider in Governance, Risk and Compliance sector and be the partner of choice for our Customers.
CrossFraud® is one of the earliest risk management platforms in South and S. E. Asia to have offered both AML and FRM solutions on common technology platform. Over the years, CF Team has enhanced CrossFraud® platform with differentiated features & functionality such as Risk based alerts, Customer Risk Profiling, 3rd party system connectors, Trade-based Money Laundering scenarios, multi-channel support, multi-country compliance and ever evolving FIU guidelines.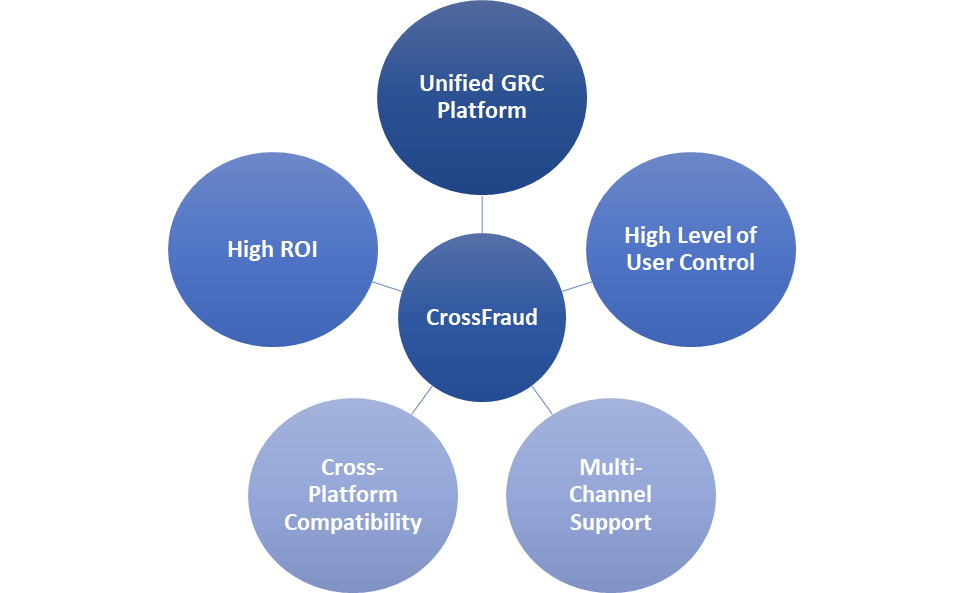 CrossFraud® Global Impact
6+ bn transactions
processed per year
6+ bn transactions
processed per year
100+ mn
Accounts monitored
100+ mn
Accounts monitored
Global Accreditation
Chartis ranking under multiple categories
Global Accreditation
Chartis ranking under multiple categories
Supporting cross-section
of Financial Institutions
Supporting cross-section
of Financial Institutions
Global Experience
7 Countries & counting
Global Experience
7 Countries & counting
15+ System Integrations
& counting
15+ System Integrations
& counting